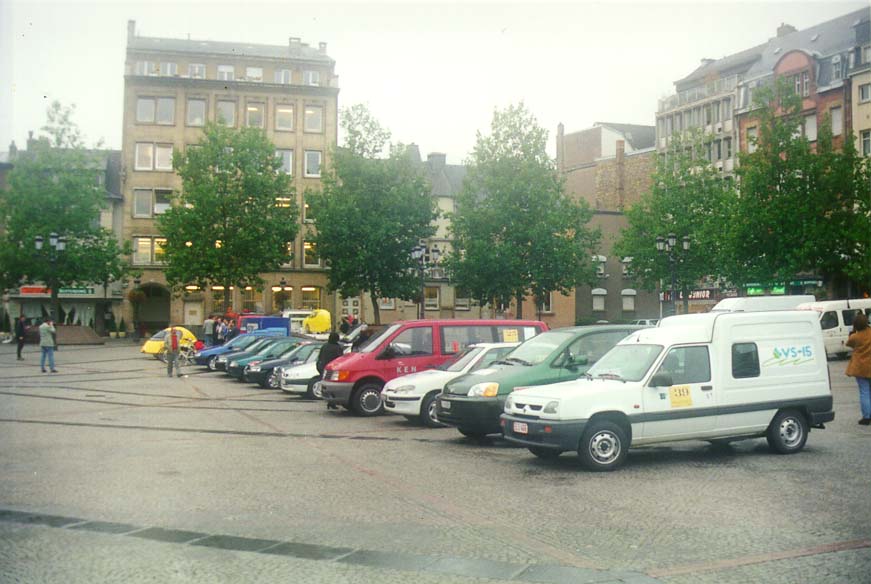 In front of the Luxembourg City Hall
The third day started with a reception in Luxembourg city hall, where the participants were wished success for their trip. From there, they headed for Metz, the capital of Lorraine region. The electric vehicles were welcomed by a number of their counterparts which are used in the different services in Metz; the participants were received in the city hall by a delegation of the city council.
The trip continued eastwards with a brief intermediate charge in St. Avold, where the first bit of sunshine broke through.
In Saarbrücken, one of Germany's two Citelec member cities, the participants were received in the historic celebrations room of the city hall.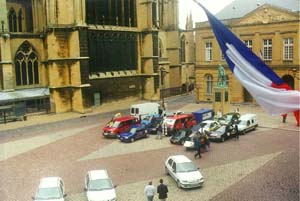 The "Place d'Armes" in Metz